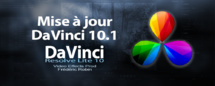 Blackmagic Design
vient de mettre à jour sa version du
sofware DaVinci Resolve 10.1
. Les utilisateurs du logiciel peuvent le télécharger gratuitement sur le site à
l'adresse suivante
. Cette nouvelle version apporte des améliorations sur
les images stéréoscopiques 3D
, des
nouvelles possibilités de montage
dans la timeline et la compatibilité avec
le XML 1.3 du nouveau FCPX 10.1
.
Mise à jour de DaVinci Resolve 10.1 Page Edit :
Supporte le "Rich Text Titles" dorénavant vous pourrez modifier les caractères différemment dans une même ligne.
Nouvel fonction de "Take Selector" pour placer plusieurs prises comme le mode Audition de FCPX.
L'option de copie de clip avec Alt+Drag (comme de nombreux logiciels de montage ou de compositing).
FCPX importation : les clips synchronisé sont importés comme des clips composés.
FCPX importation : les clips composés avec de simple élément audio/vidéo sont divisés dans des clips individuels.
Importation propre des polices via le FCP 7 XML.
Supporte les marqueurs de timeline.Supporte le changement de taille, crop et composition pour les générateurs.

"Take Selector" sous DaVinci Resolve 10.1
Mise à jour de la Page Color :
Copier/Coller les Power Widows avec les métadonnées.
Nouveau mode de mise en surbrillance par différence : "HighLight Difference" raccourci Shift+Cmd+H
Ajout de l'option de calibration via le programme "SpectraCal CalMan" en plus de LightSpace.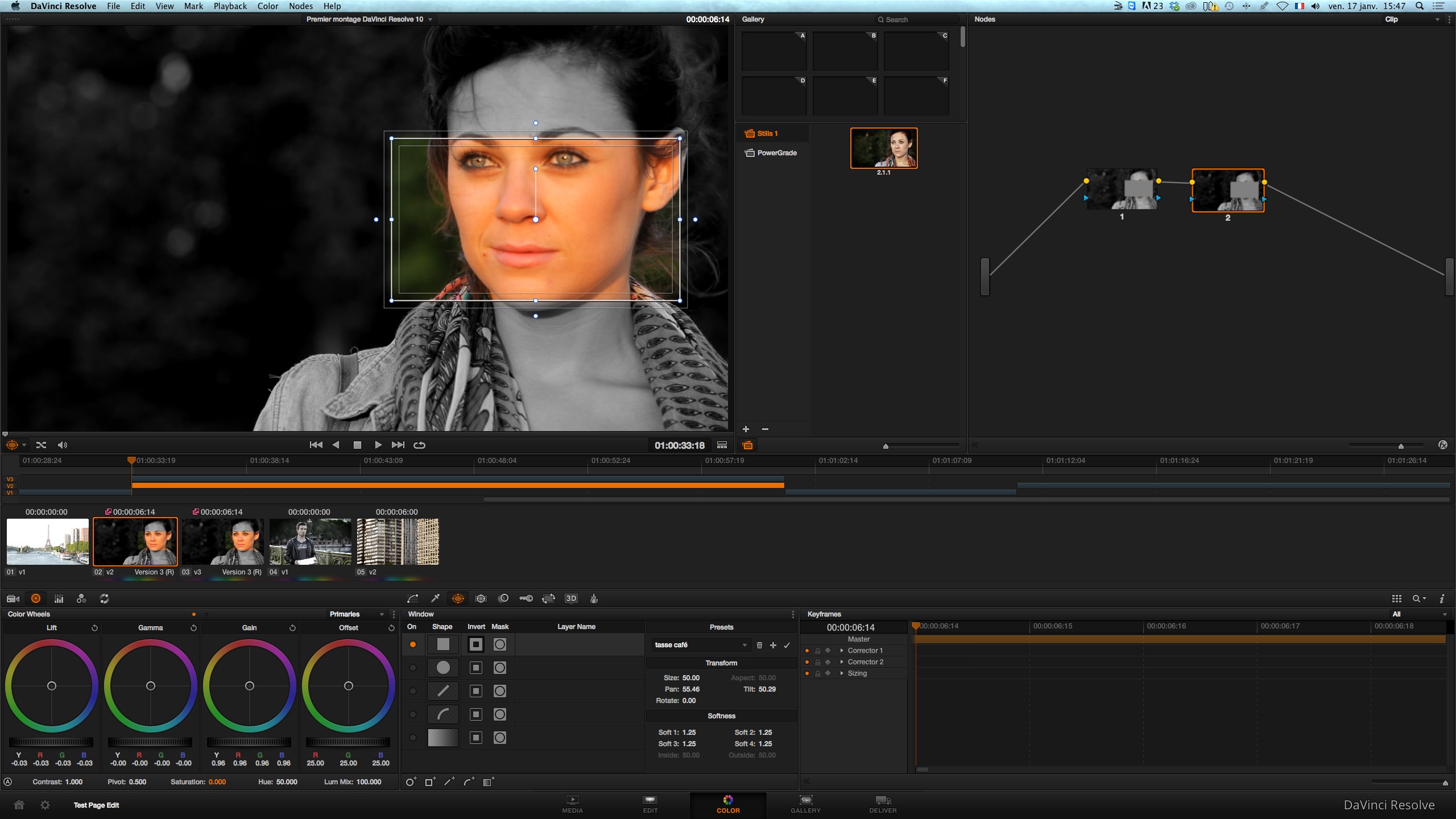 Copier/coller les Power Windows avec les métadonnées.
Pour plus d'informations rendez vous sur la page de Blackmagic dont voici le résumé en anglais :

Color Page UpdatesCopy and paste of Power Windows with metadata
Additional highlight difference modeSupport for rectangle patch size for monitor calibration
Added monitor calibration support using SpectraCal CalMan
Ability to expand/collapse mark store groups from the BMD panel
Ability to add marks on mark store sub-groups
Expanded preserve options in ColorTrace, Gallery and copy timeline grades

Stereoscopic 3D Support Updates

Single editable timeline containing both eyes
Edit timeline eye selection for viewing
Media Pool Left/Right clip syncing and split
Media Pool eye selection for viewer, clip attributes and metadata
Support for stereo track mattes
Additional Media Pool columns to indicate stereo sync and linked audio offset
Color page gang controls for floating windows
Option of first or middle frame for auto colour and alignment processing
Ripple node labelling from one eye to the other
Stereoscopic 3D filter options for convergence, auto-align, swapped media and floating windows•
Convergence for mono-clips, titles, mattes and node sizing

General Enhancements

Support for Final Cut Pro X 10.1 XML
Ability to add clips from folder and sub-folders to Media Pool with matching bins automatically created
Ability to ColorTrace all versions from source to target
Support for trimming frame-based formats such as ARRIRAW, DPX and DNG
Support for PSD frames
Support for PNG frames
Support for ARRI metadata
Support for Canon C500 v1.1 IDTs
Sony MXF audio rendering
Support for Avid FrameFlex
Bitrate control for easyDCP renders
Slate TC field editing in the media pool
Additional DCI XYZ timeline colorspace option for JPEG2000 and easyDCP clips
General performance and stability improvements

Minimum system requirements :

Mac OS X 10.8.4 Mountain Lion
12 GB of system memory is recommended and 8 GB is the minimum supported
Blackmagic Design Desktop Video version 9.7.7 or later
CUDA Driver version 5.5.25
NVIDIA Driver version – As required by your GPU
RED ROCKET Driver version 1.4.36
RED ROCKET Firmware version 1.1.17.3
Vente de PDFS de formation aux logiciels de post-production :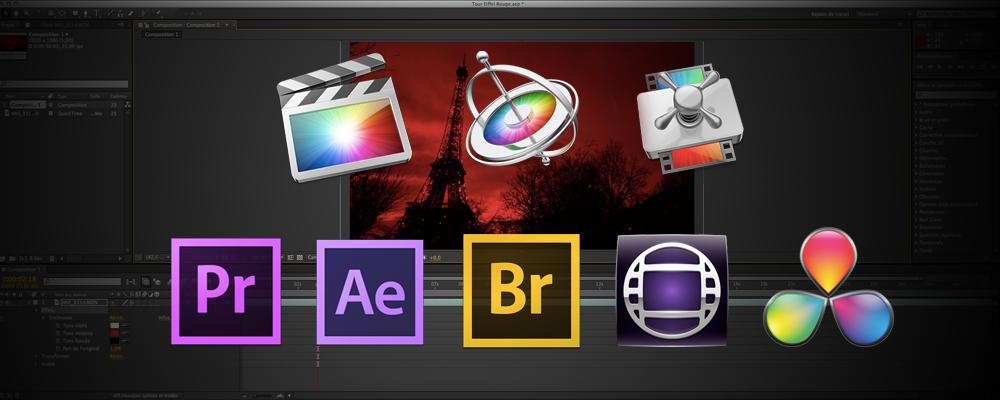 Abonnez vous au compte Premium du site pour accéder à toutes les leçons.